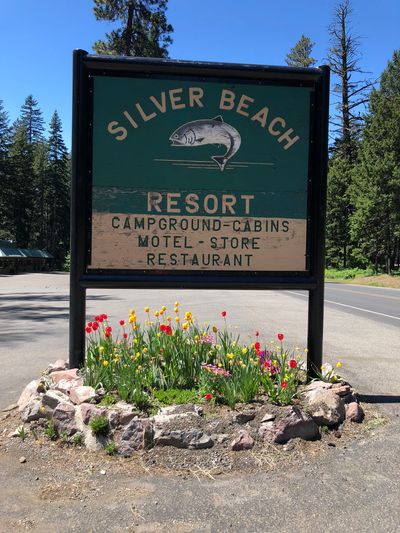 Max Vehicles and People
Camping price is for 1 vehicle/RV per site, an extra vehicle is allowed for $10/night. If your party has more then 2 vehicles, you will need to purchase another site.
A maximum of 6 people and 2 pets per site, Cabin or trailer.
No more then 2 tents or 1 RV and 1 small tent per site.
Day Pass and Boat Launch
A day pass is available for $7/vehicle.
Boat launch is $10 per day. Overnight guests launch for free.
A dock slip is $10 per day, upon availability.
Pets
Pets must be on a leash at all times when at Silver Beach, not left unattended and cleaned up after.
Pets in rooms, cabins or Trailers - $10 per night.
Any damages will be charged to your credit card.
Minimum Nights
A minimum stay of 2 nights is required on weekends during June, July and August.
Holiday weekends and special events require 3 nights.
Check in & Check Out
For the motel, cabins and trailers check in is after 2pm, check out is at 11am.
All camp sites check in is anytime between 2pm-10pm, check out is at 1pm.
Cancellations
CANCELLATIONS All reservations require a 1 night deposit which is nonrefundable. Any additional payments will be returned if the office is notified 1 week prior to reservation. Groups with 4 or more sites need to give 1 months notice.